"War Penguin" Belt by D.Billy + Jon Wye
$

65.00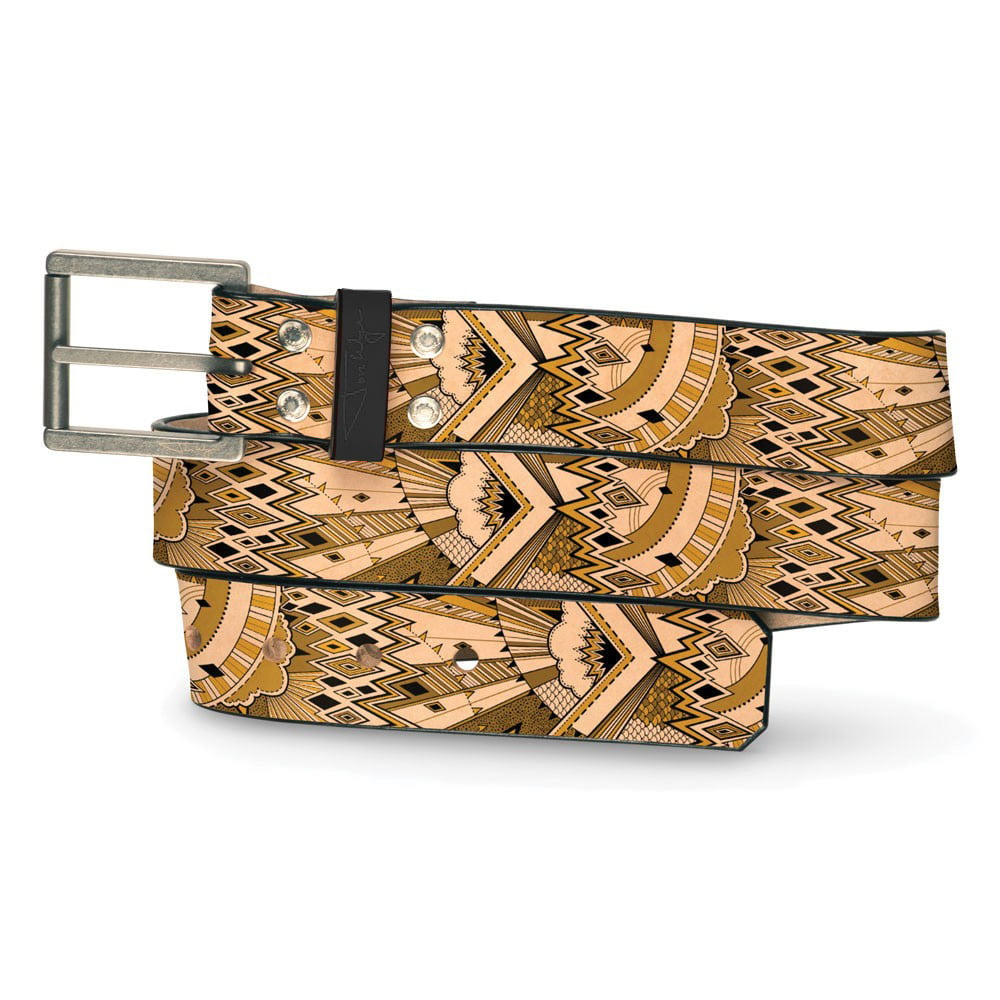 A high-quality leather belt featuring a geometric pattern by D.Billy, made to order by D.C.-based purveyor of fine graphic leather goods, Jon Wye!
// MATERIALS
• 100% full grain vegetable-tanned leather, sourced from from Mt. Hope, Ohio, U.S.A.
Using a custom-built machine, the pattern is imbedded in the leather, similar to a tattoo. A water-based protective coating is applied to give the belts scratch and water resistance.
• Custom embellished rivets made in Wisconsin, U.S.A.
• Stainless steel buckle with a natural silver finish, accented only with a clear oil coating to give the metal a slight patina. No cheap nickel-plating!
// PRODUCTION TIME
Your belt will be MADE TO ORDER BY HAND in Jon Wye's Washington, D.C. workshop.
Belts typically ship out 2 – 4 business days after your order is received.
// SHIPPING TIME
Once the belt is shipped, the time it takes to get to you depends on how close you live to the Jon Wye workshop in Washington, D.C.
• In the U.S.A., it's typically 2 – 5 business days. (So, 4 – 9 business days total, from the time of your order to the belt's arrival.)
• International shipping times can vary drastically, depending on your country's customs process. It is not uncommon for orders to take 1-3 weeks. (So, 1.5 – 4 weeks total, from the time of your order to the belt's arrival.)
// SHIPPING COST from Washington, D.C., U.S.A., to...
U.S.A. — $4.25 USD
Canada — $7.00 USD
Australia — $10.00 USD
Mexico — $13.00 USD
France — $12.00 USD
Japan — $18.00 USD
Everywhere else — $14.00 USD
*Please note: Our shipping cost DOES NOT INCLUDE IMPORT TAXES that some countries charge. Depending on where you live, you may have to pay additional fees when your package arrives.
// SIZING
Unisex sizing! Measure your best-fitting belt from one end to the other, including the buckle. Select your belt's length below. (This is the actual length of the belt in inches; NOT your pants size!)